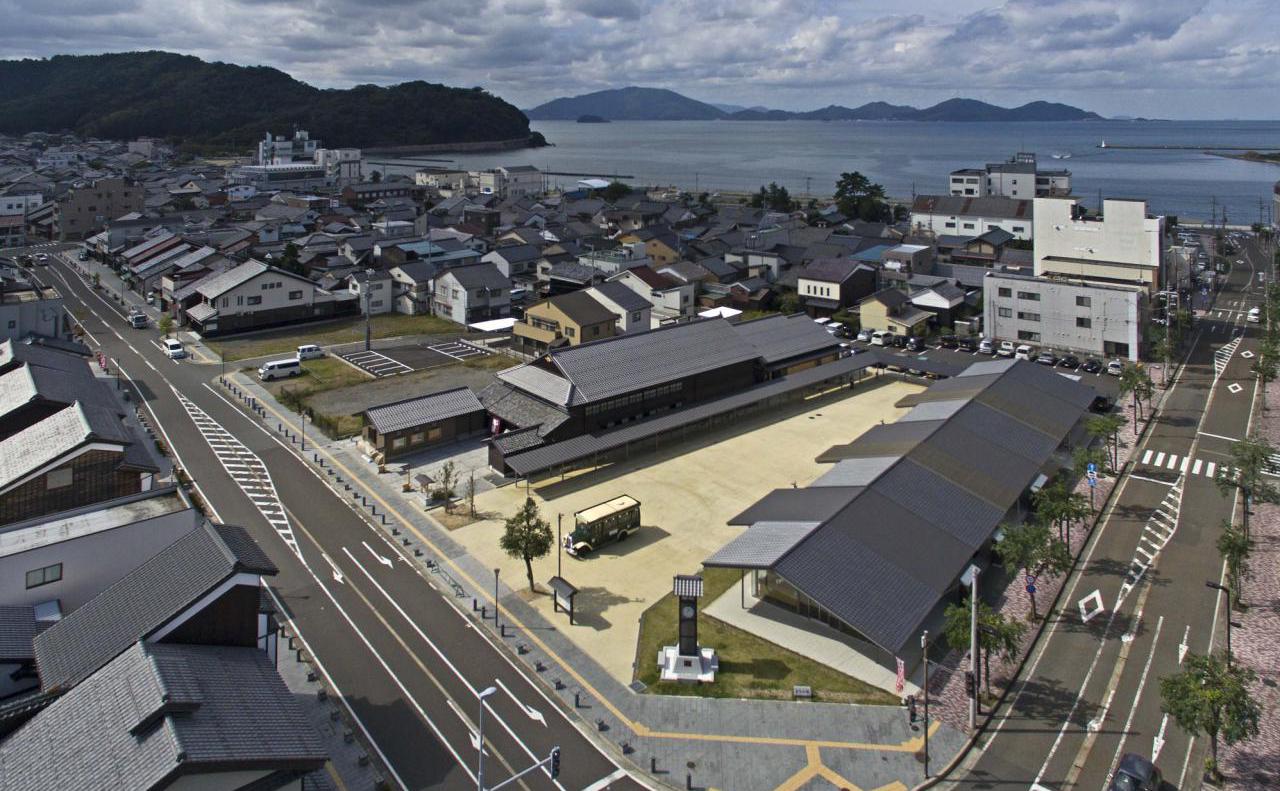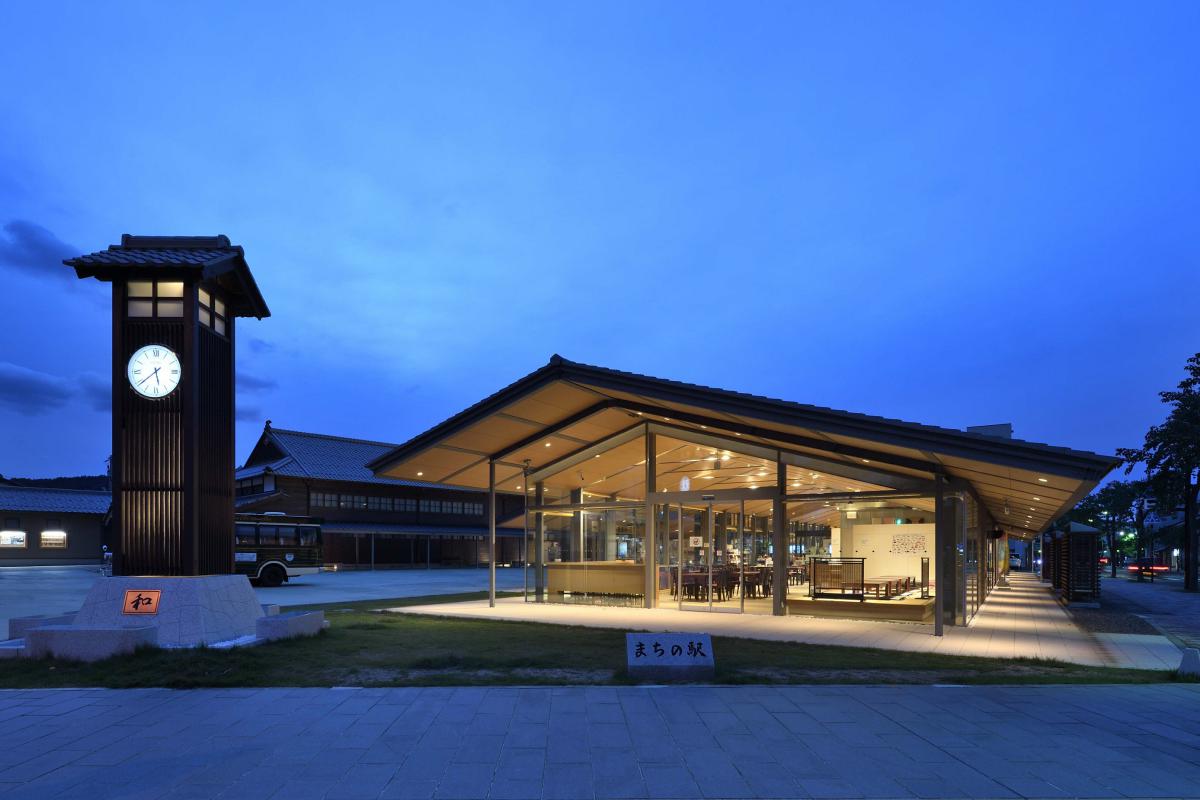 It is a tourist information centre with a commercial space in Obama City, Fukui Prefecture. The intersection of the western historical streets and the districts where the central facilities of the eastern town gathered was asked for an open architecture as a starting point for sightseeing and walking.
To harmonize the roof from the west side to the continuous historical townscape, we use three kinds of materials such as metal, tile, and glass to design a small roof as a continuous design where you can access from under the symbolic roof. By extending and shrinking eaves, we create boundaries with adjacent plazas. A small place under the eaves creates an atmosphere like a bustling street where the machiya stand on a daily basis and becomes a place where the inside and outside are continuously utilized when the event is carried out.
Considering that the columns and beams are made of small diameter material gives the sense of the scale of a small town shop to the interior and details. By combining a delicate structure with small diameter materials and a continuous roof like a townhouse, we propose a way of architecture that harmonizes with traditional townscapes without giving a sense of intimidation to the surroundings even in big buildings.