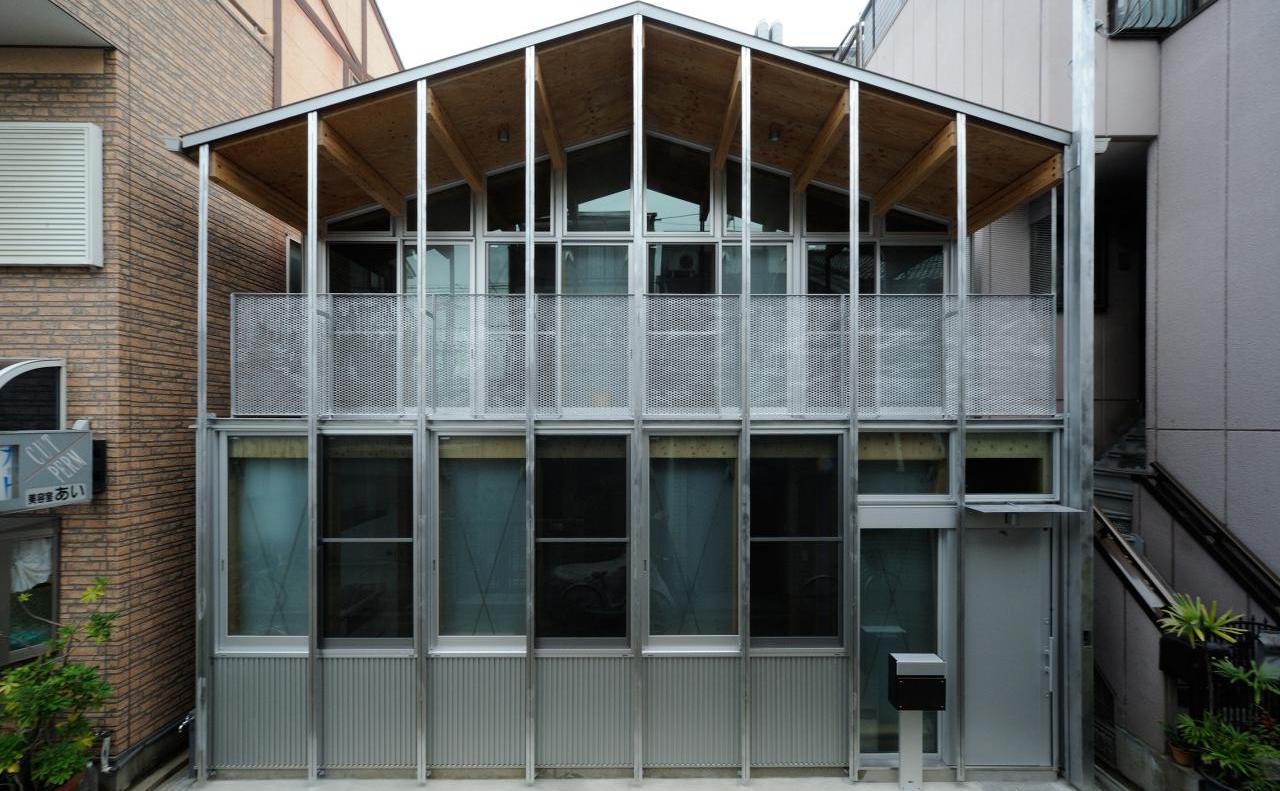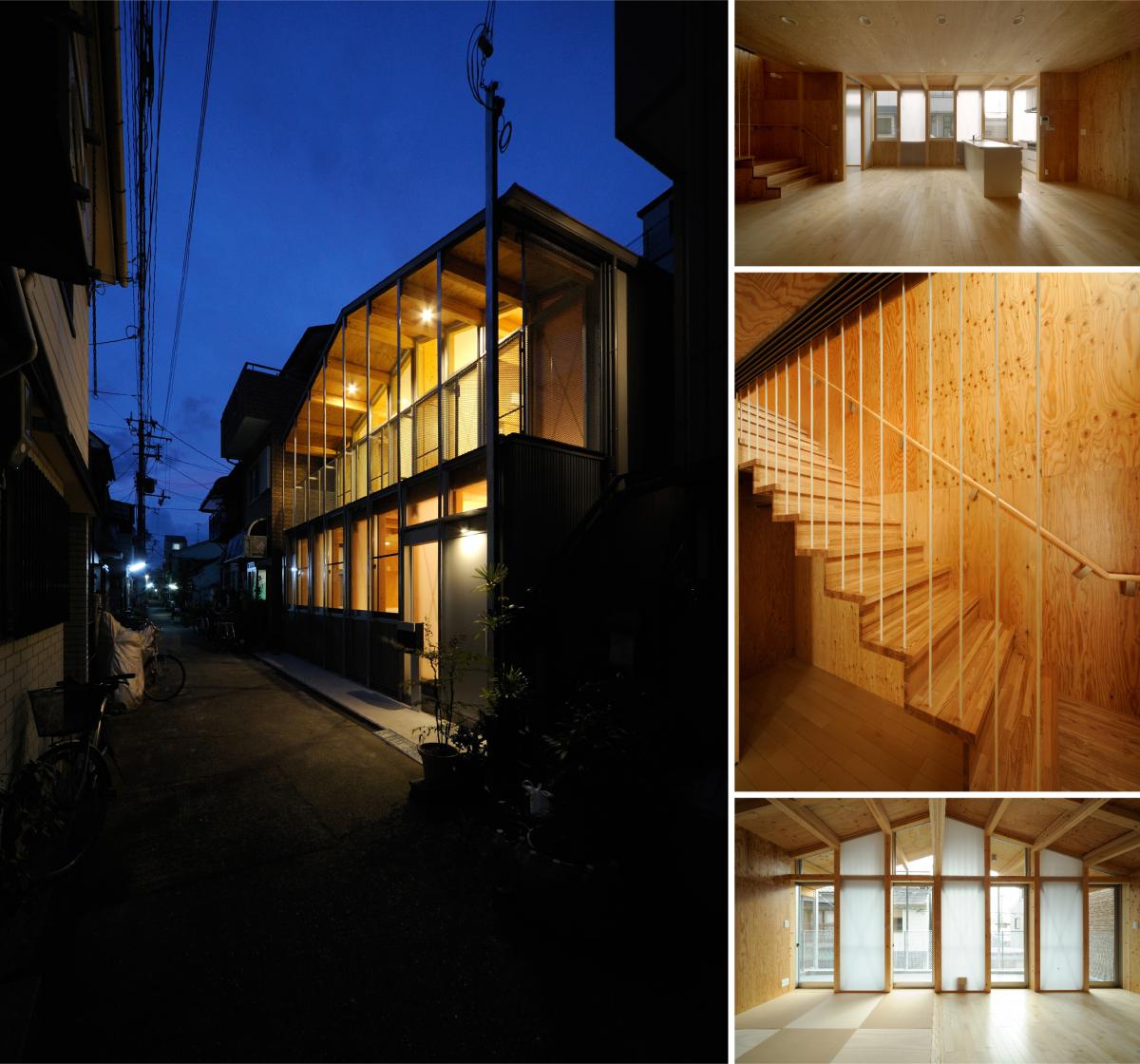 It is a house for an elderly couple who is built in a residential area. In the planned area where the south side is in contact with a narrow alley, securing lighting and shielding the line of sight from the street are the subjects. Here, while aiming at all the south faces, we aimed to realize a living and sufficient lighting to the living room and the bedroom and moderate a shielding feeling by alternately arranging the transmission and semi-transmission parts.
All openings can be opened and closed as a window, and steel braces are arranged at the semipermeable part by template glass and twin carbo so that they cannot be seen from the room. The appearance emphasized the façade of the Nagaya which rationalized thoroughly by stopping the regularly arranged roof.
This house is designed to accommodate the caregivers' accommodation on the second floor, and for the future, the first floor of the bedroom. It plans to consolidate water circulation and storage on the northern face, ensuring a living space and bedroom to the maximum on the south surface and divert the living room to the adjacent bedroom for the elderly around the water.
Within the interior, the structural plywood of the earthquake resistant wall was revealed as it was making it space where the warmth of trees can be felt while keeping costs low. In addition, we tried to create an environment for elderly people who are easy to live forever and are gently wrapped in gentle light throughout the day thanks to openings considering daylighting and shielding of gaze which are planned by considering future diversion.