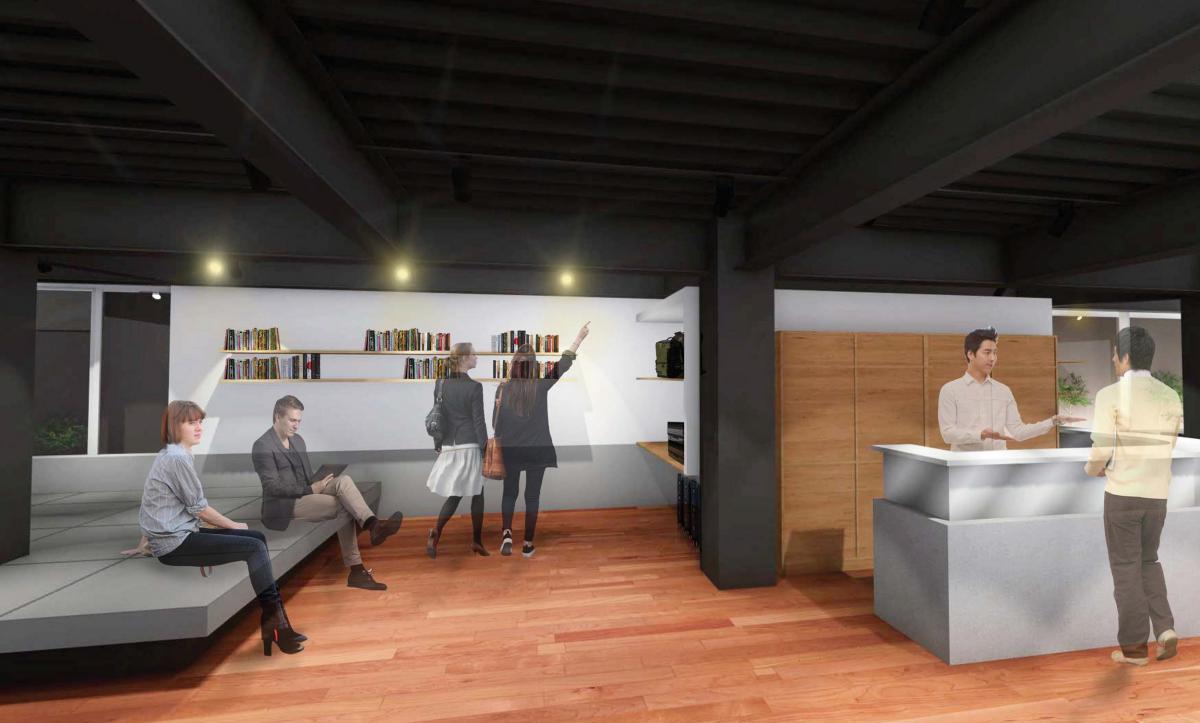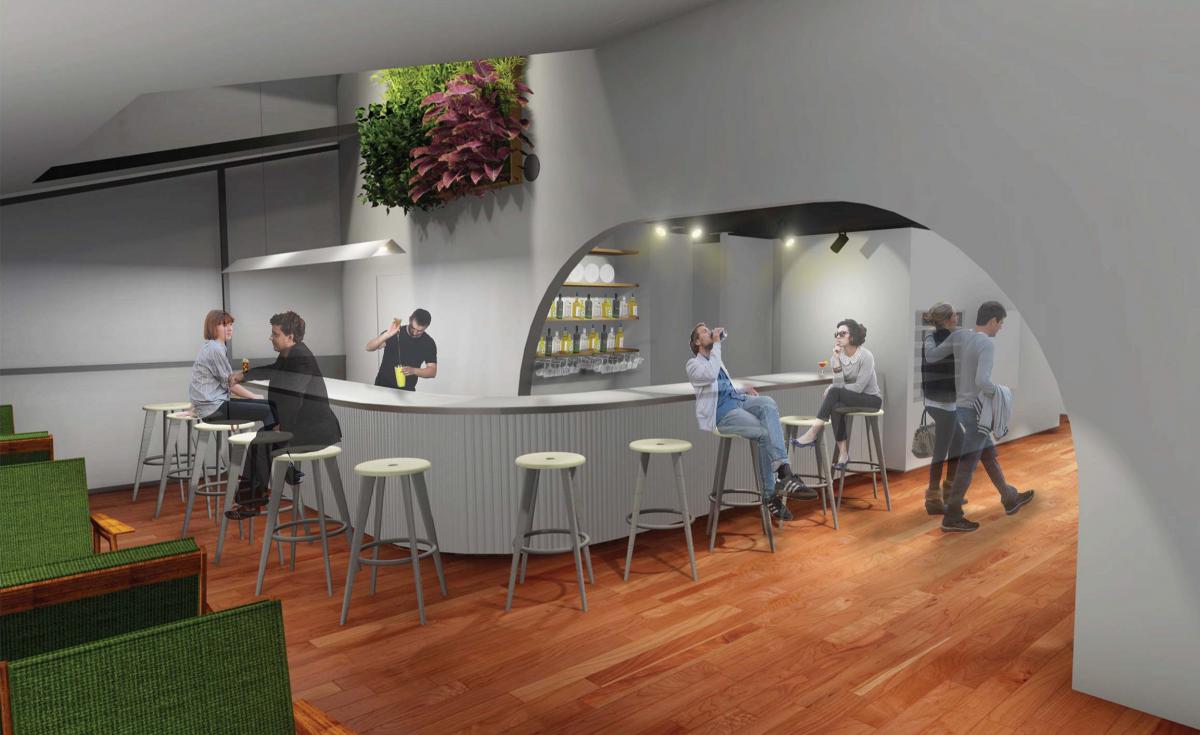 This hostel is located in the city centre.Instead of having the rooms slightly smaller in size, we decided to set up a shared space on the first floor where travellers from the world can interact.
From the entrance bar located at the back of the Kyoto peculiar to the lobby, the lounge from the entrance bar to the lounge is intended for the travellers to get excited. The facade is equipped with an arch beneath the hanging light eaves, I decided to produce an experience.
These shared spaces are occasionally utilized as event spaces for many purposes.At the time of the Gion festival, the large glass door under the eaves is fully opened.At this time, the eaves-floor space functions as a marginal side for connecting the common space to the town together with the terrace of the second floor which treated the hall stands. It becomes a device which takes in the old-fashioned environment appearing at the festival to the fullest extent.
Considering the atmosphere of appearance interior like this, beyond the framework of the building itself aims to become a device to amplify the memories of travellers.