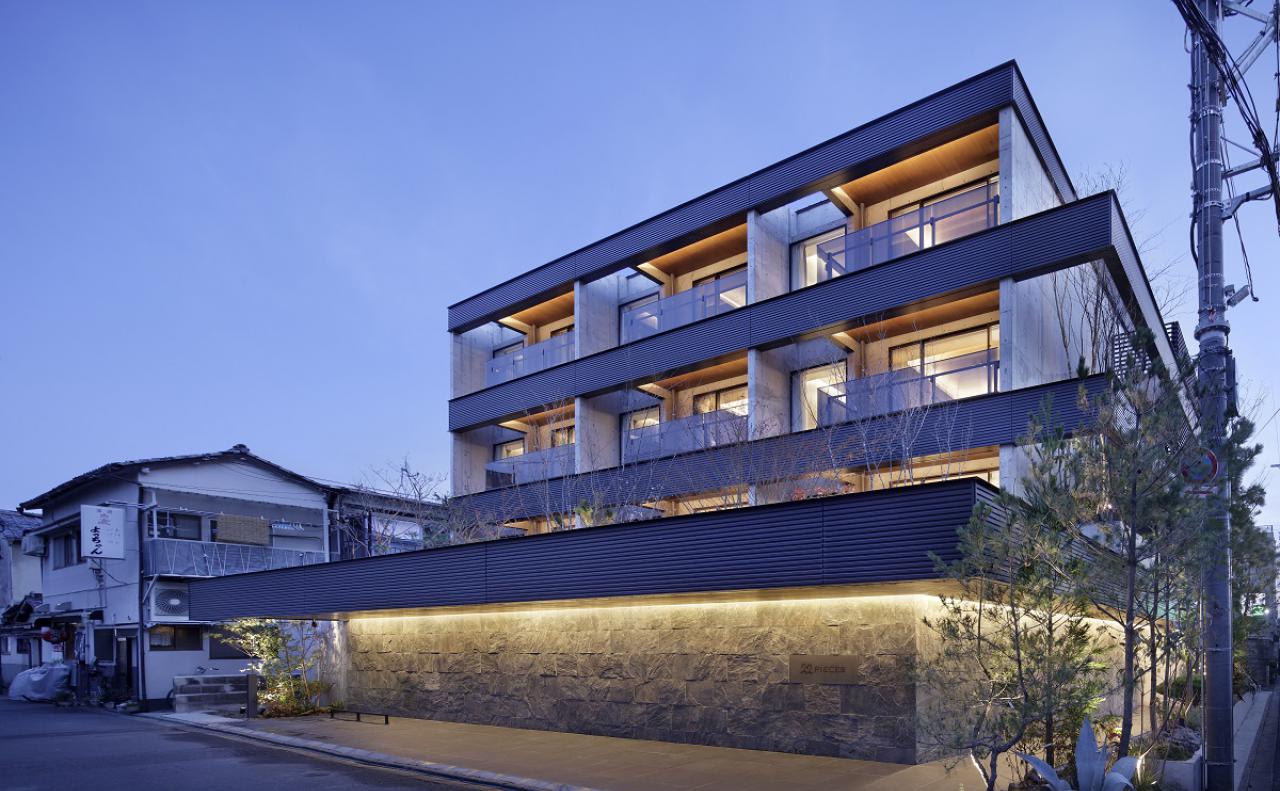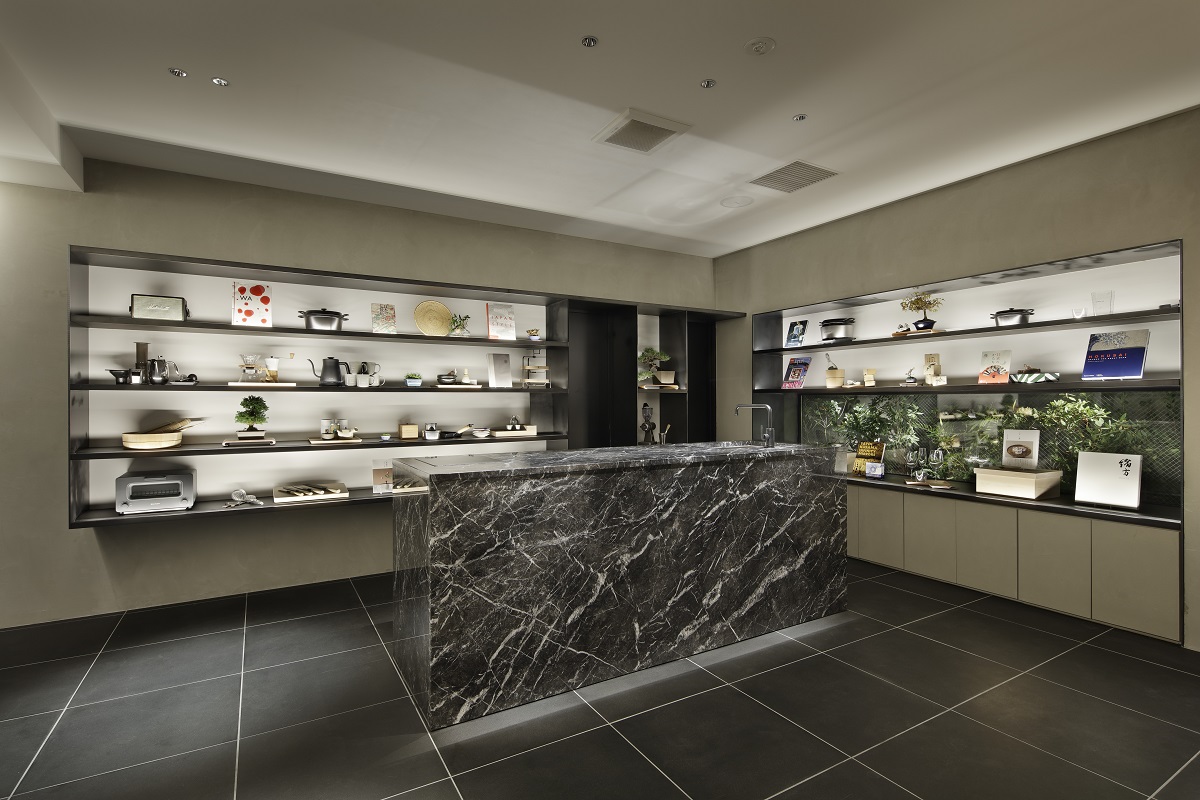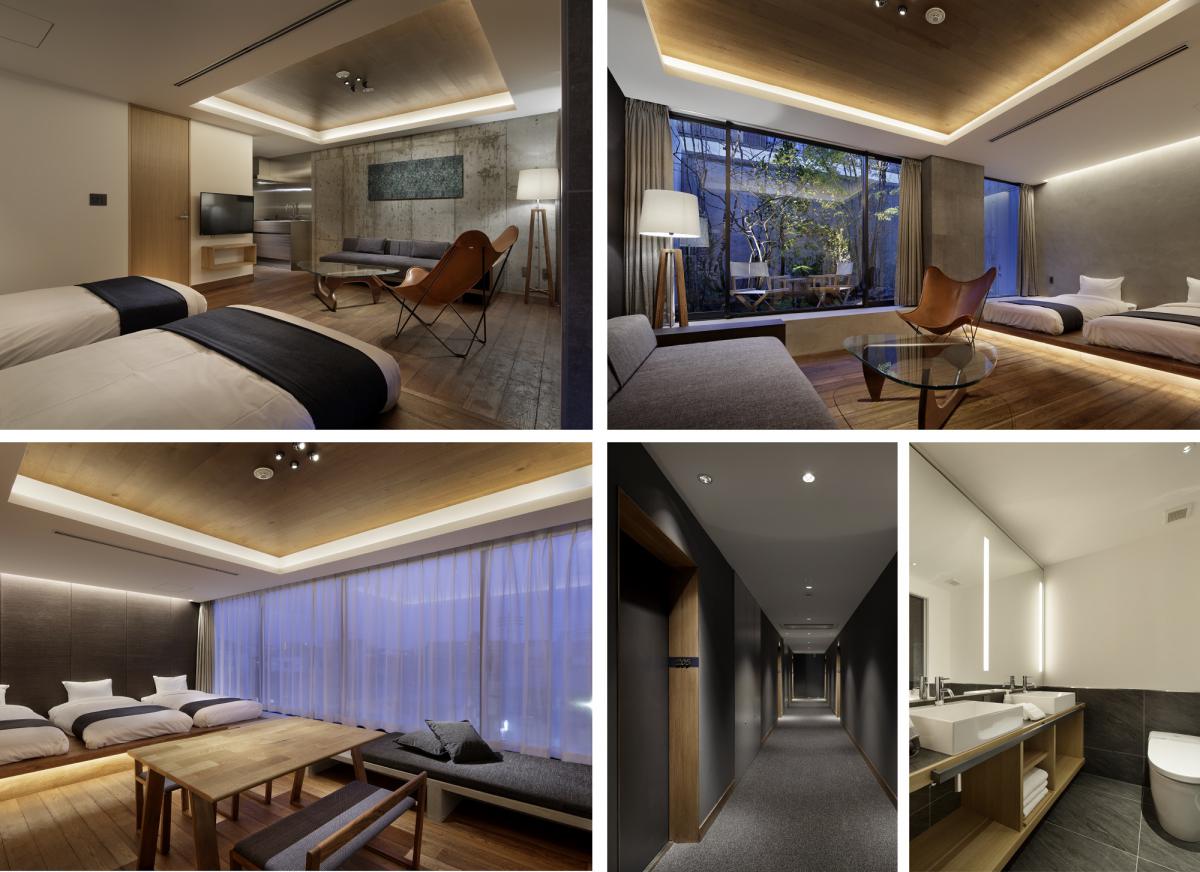 22 PIECES is a new flagship store of the PIECE brand that develops accommodation business based on the concept of making tourist a PIECE (piece) of travel memories. It is named 22 PIECES as an accommodation facility for families and friends to relax in Kyoto inside 22 spacious rooms.
In the architecture, the layout of the guest rooms was set to a lean on an RC wall type structure matching the 6 m × 6 m grid of the same span in the xy direction, letting only the garden and the planting zone producing the guest room and the balcony exposed.
This is to make the equipment directing the guest room float and to make the horizontal frame supporting them stand as it is as the facade of the hotel. Guest rooms are different based on an area of 36 m2 decided by 6 m grids. It is based on the exterior garden, balcony and bay window.
On the first floor where the floor height is high, a loft bed is arranged and it makes four kinds of rooms.