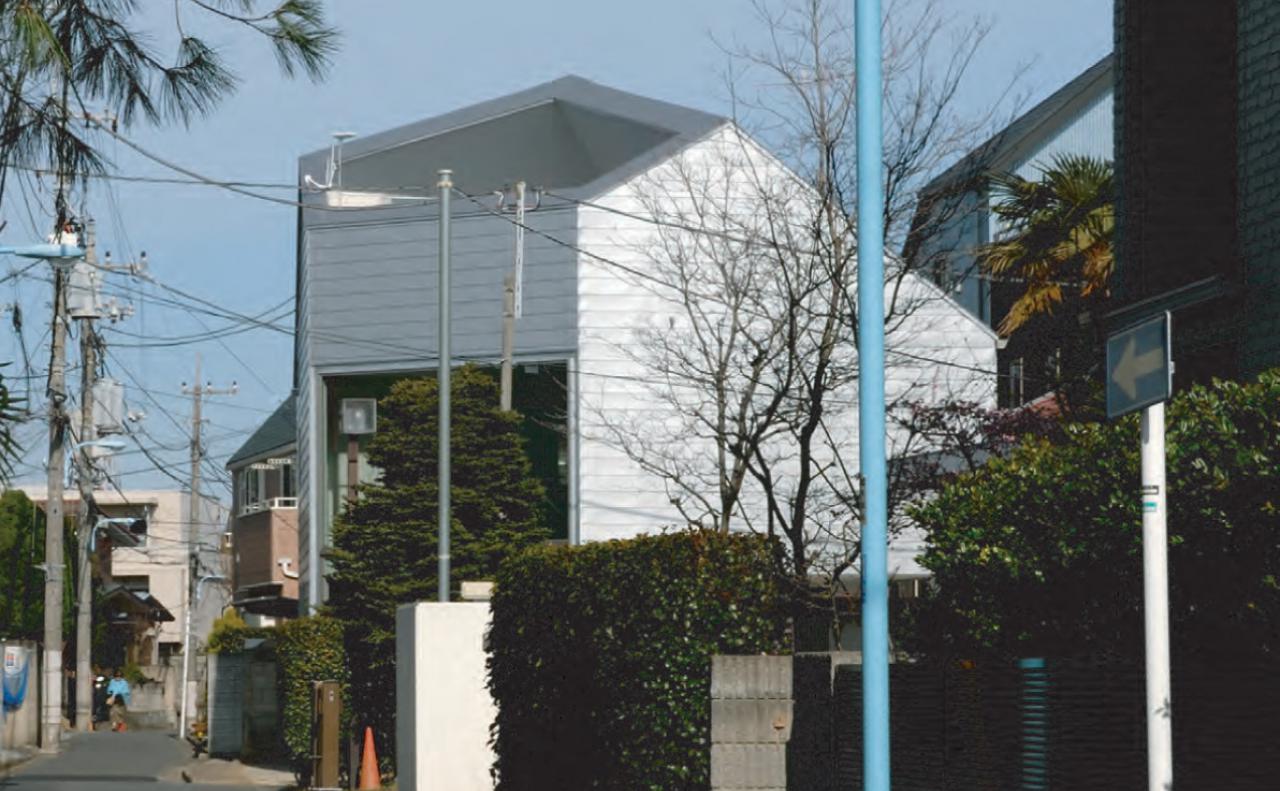 Taking advantage of the site characteristics which is a pentagon of the centre line that is directed to the south and nestled powerfully toward the sun in dense residential areas. It was to explore the residence with a phototropism, such as a plant.
The roof gradient on the northern side is filled with oblique lines, limiting the roadside which relaxes the oblique lines by the sky ratio to ensure the maximum indoor volume. Next, by direct simulation of the sun, I confirmed the direct light entering indoors by season and hour. Then, I determined the shape of the terrace and opening.
Naturally, to shield the western sun where the sun altitude drops by, the outer wall was arranged by tracing the site. The angle and the size of the precisely designed hole prevent the direct light from entering in the summer and heat the warm light in the winter. As a combination of sunlight control and high heat insulation / high airtightness of the exterior, we actively promoted energy saving.
There is a bright, open, and large living/dining room where light falls. A terrace floating on it. It expresses the appearance of a new urban type housing by a unique appearance that opens to the southsky.