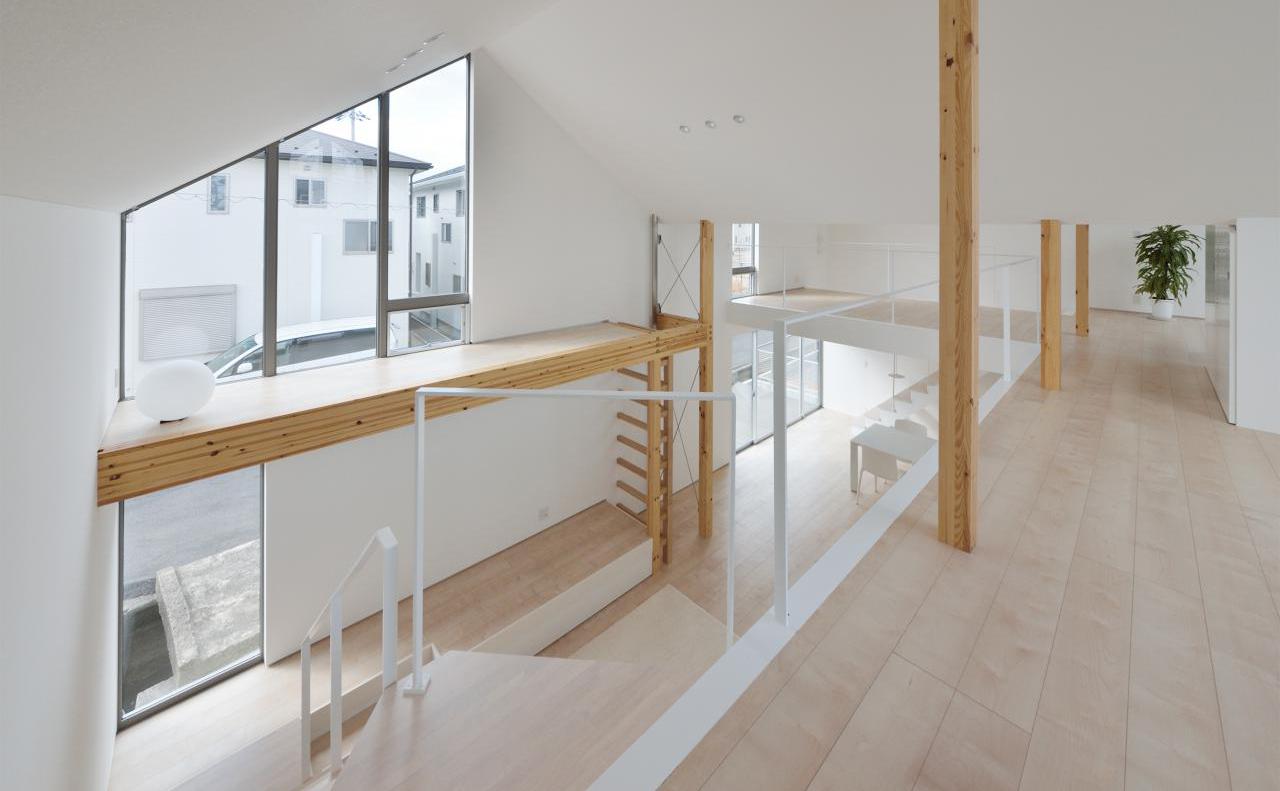 There is a need for town planning where residents have long established in one city and live together from young people to elderly people. Therefore, in the suburbs where the land price is inexpensive, we thought that it is important to develop a housing that has a high degree of freedom but is capable of living for a long time although it is low cost.
This house is characterized by having a gently folded space and made use of the space by the folded quartz roof called " Twin Roof". It can also be used for 1LDK, 2LDK, 3LDK, 4LDK in the way of living without changing partitions. With this "1 to 4 LDK Plan", we propose a way of residential housing that flexibly responds to family composition and lifestyle which changes over time.
The "gypsum" roof makes it possible to construct the building just in front of the site boundary in any orientation by the slopes on both sides. As a result, the degree of freedom of placement on large premises which is frequent in the suburbs is increased, and it has high versatility.