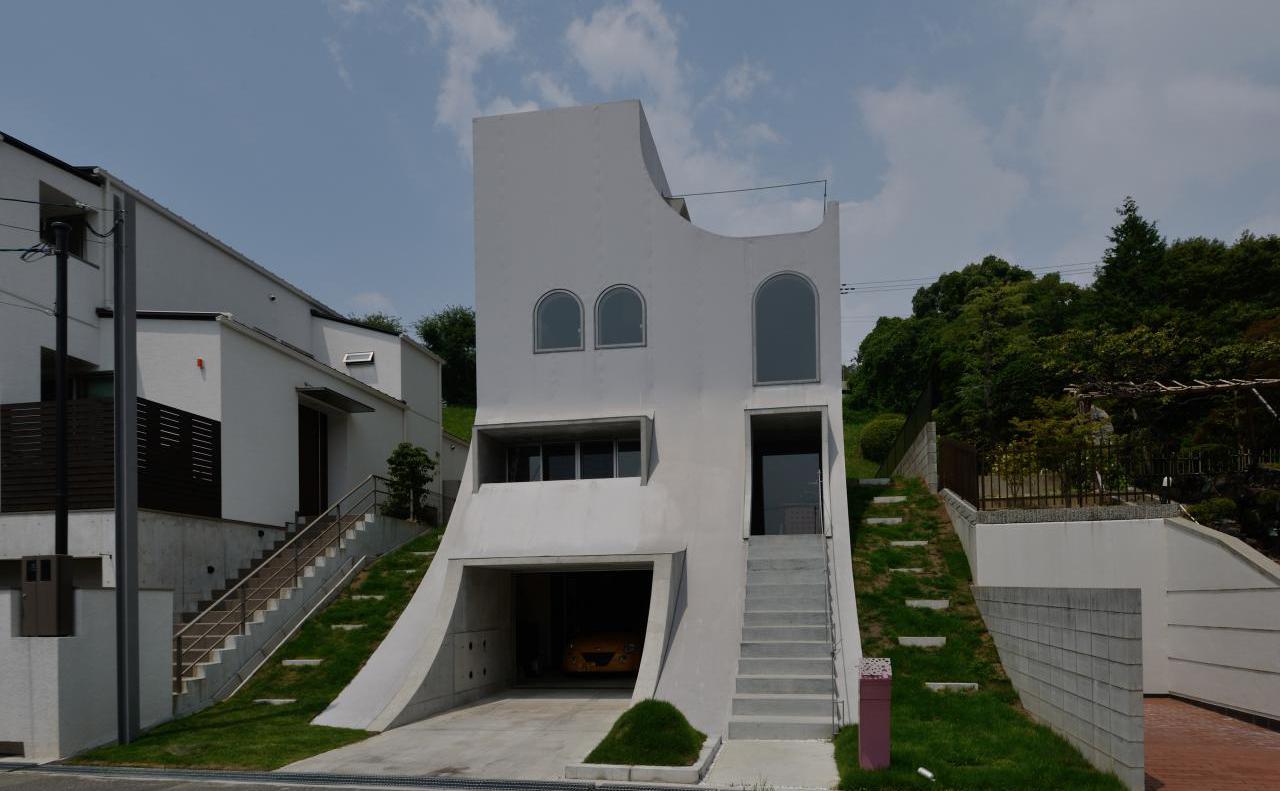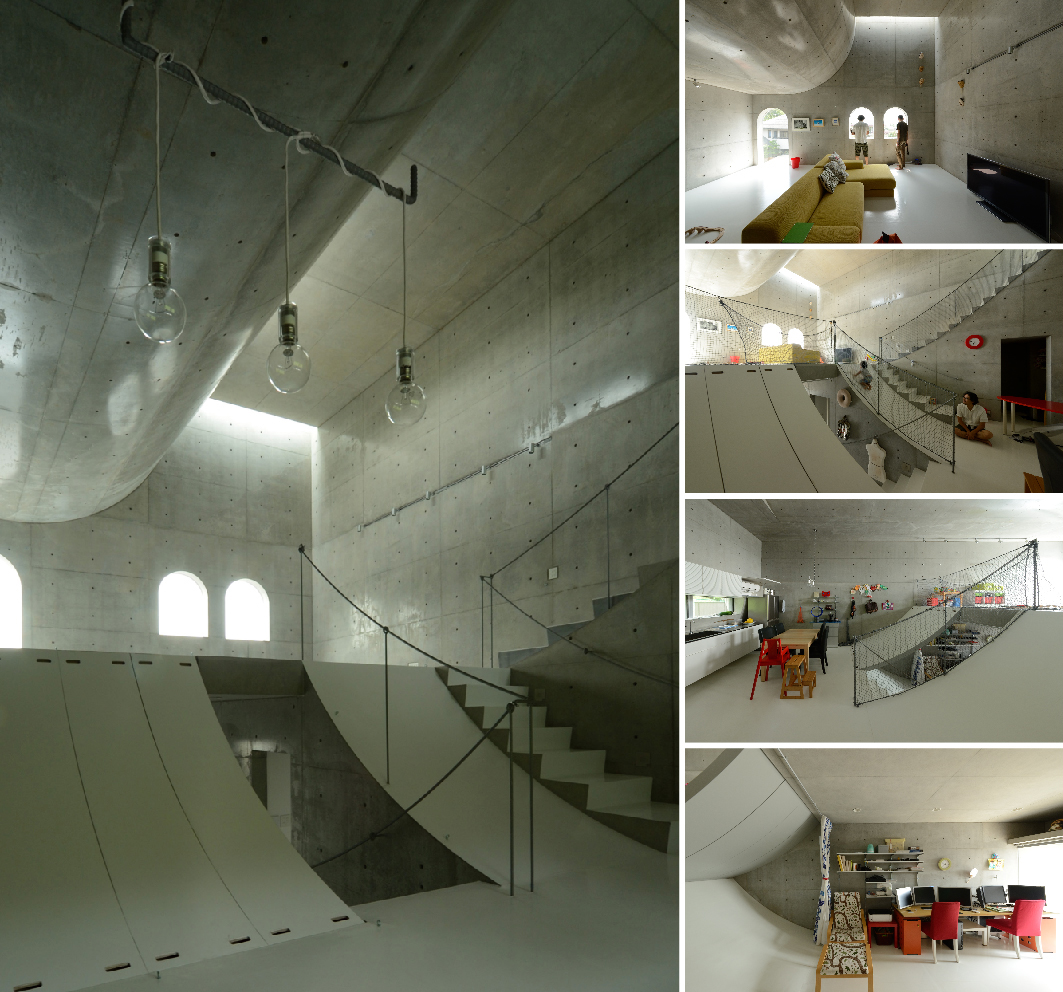 This site is located on a hillside with a large park adjacent to the back. In the hilly land, usually, the parking lot will be settled by the residential land formation which the upper part will be the composition of the house, so to speak " ". Although quiet, it is separated from the surrounding environment. Here, we considered the appearance that the surrounding environment rich in relief naturally continued to the interior of the building with the legal aspect of the foundation itself as the housing " HILL SELF".
When the legal aspect of the site is raised, the surface becomes the outer wall which is then becoming the roof and the slab. The hilly land is drawn into the inside of the building and an integral space like a mountain road that gently connects is obtained. Spaces where various sizes of small and large space are connected by a various sense of distance that can feel each other's existence but cannot be seen as a whole. In a place born in nature, it is a space where you can use how you can provoke your sense of thought, lying down, sitting down, rushing up, or looking for your whereabouts so that there is no fixed usage.
The curved surface imitating a hill creates a rich expression inside not only the continuity of the space but also the change of light. By " HILL SELF " raising the legs and making the hills themselves, we aimed to live like a new cave anywhere.