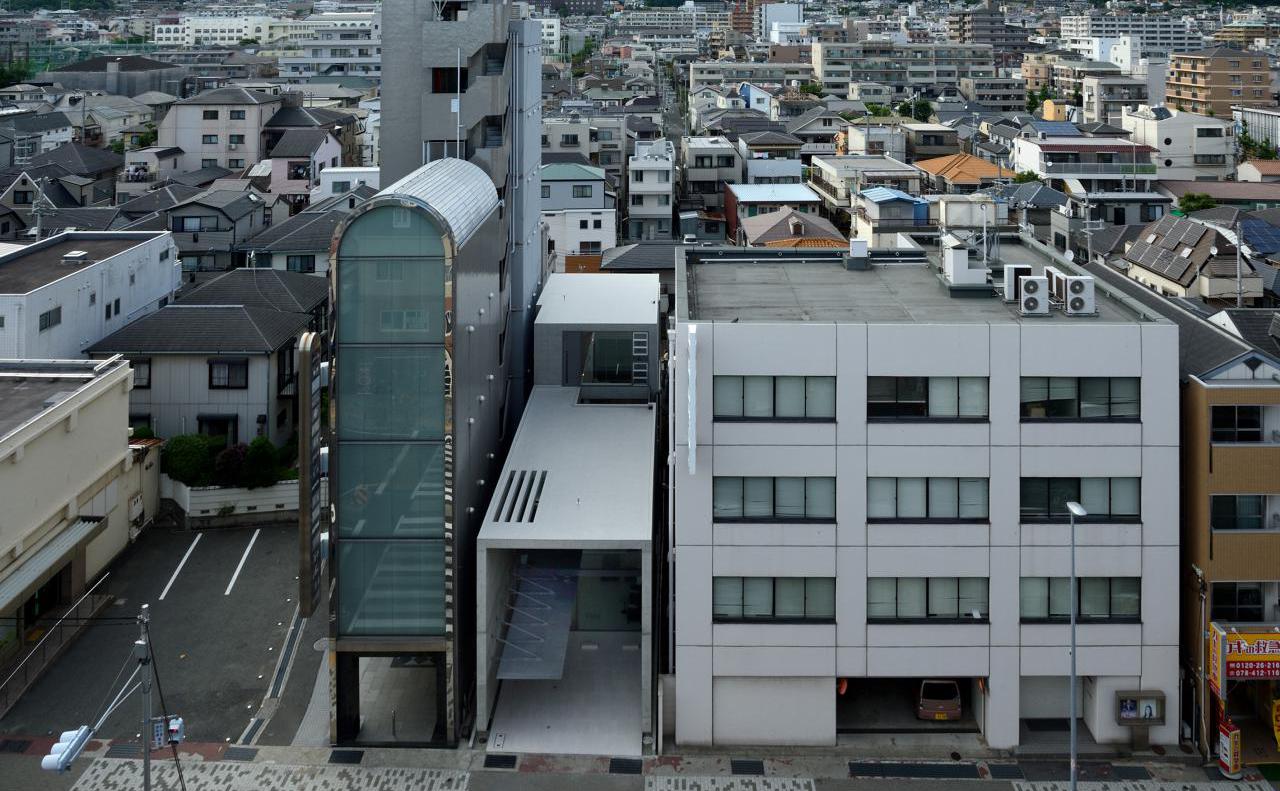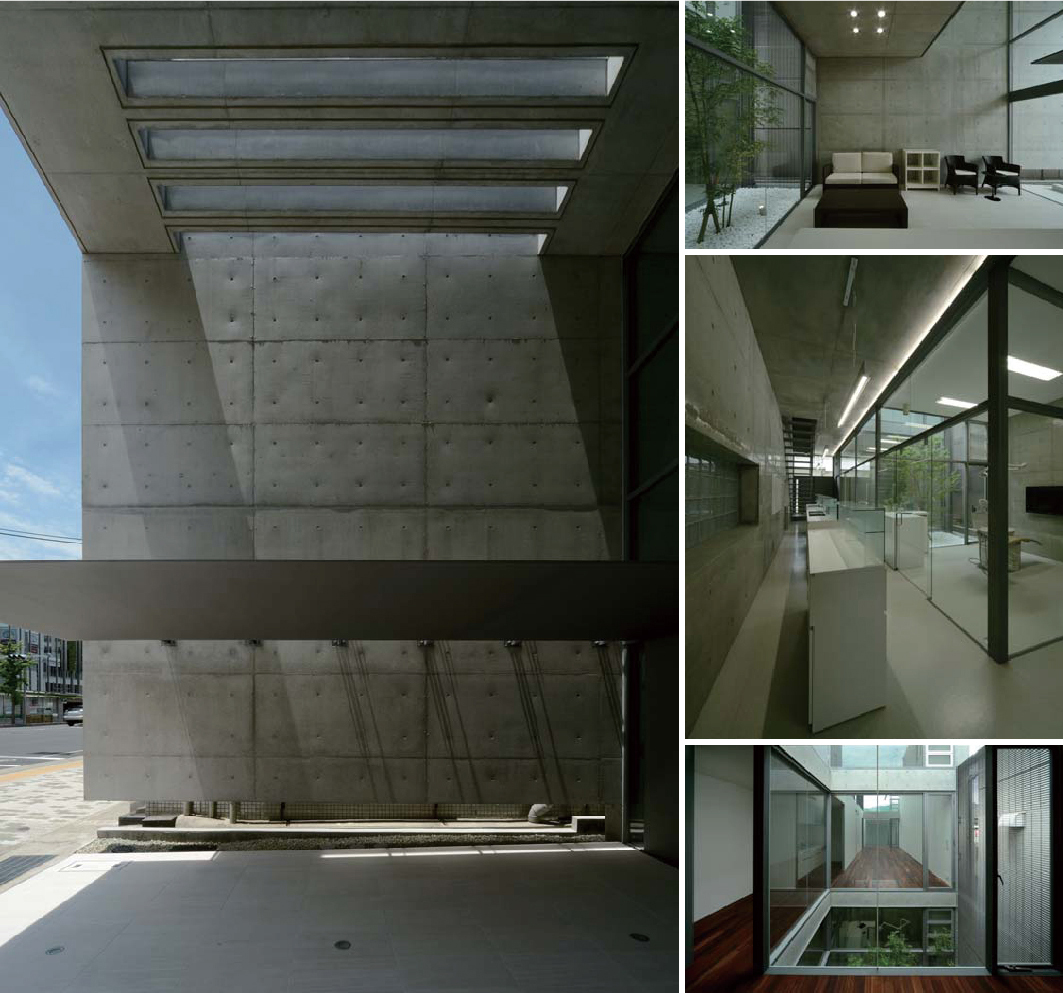 It is a dentist clinic with a narrow deep single room type. On the back of the building you can see the Rokko Mountain system facing National Route 2. Utilizing the innermost nature of the site, we created a long tunnel-shaped space which has pierced with three voids to arrange a waiting space for a tenement house, a clinic, and a treatment room.
The void facing the front road is floating in the air. Due to the concave cantilever of the gate type, consideration was given to the role as a buffer zone of national highway noise and the natural connection of the town. This cantilever and a vertically elongated daylight slit aimed for a facade that went through with a 16 mm steel plate eaves protruding towards the national highway.
There are two voids between the consultation rooms and the courtyards that introduce light inside, creating an appropriate sense of distance for the consultation room and waiting room. Furniture for the treatment room is placed in the tunnel connecting the examination room, and a clinic with a clear line of sight with no partitions is completed. The staff room and director's office on the upper floor are also reserved for future rooms. The central director room, which is located at the centre is used as a house, but in the future, it is assumed to be a high ceiling in anticipation of changes to the examination room. From this large opening, you can see the lush Rokko mountain.
Tunnel-like space and three voids suggested the appearance of a one-room-type clinic in the form of a long-term style looking towards the future.