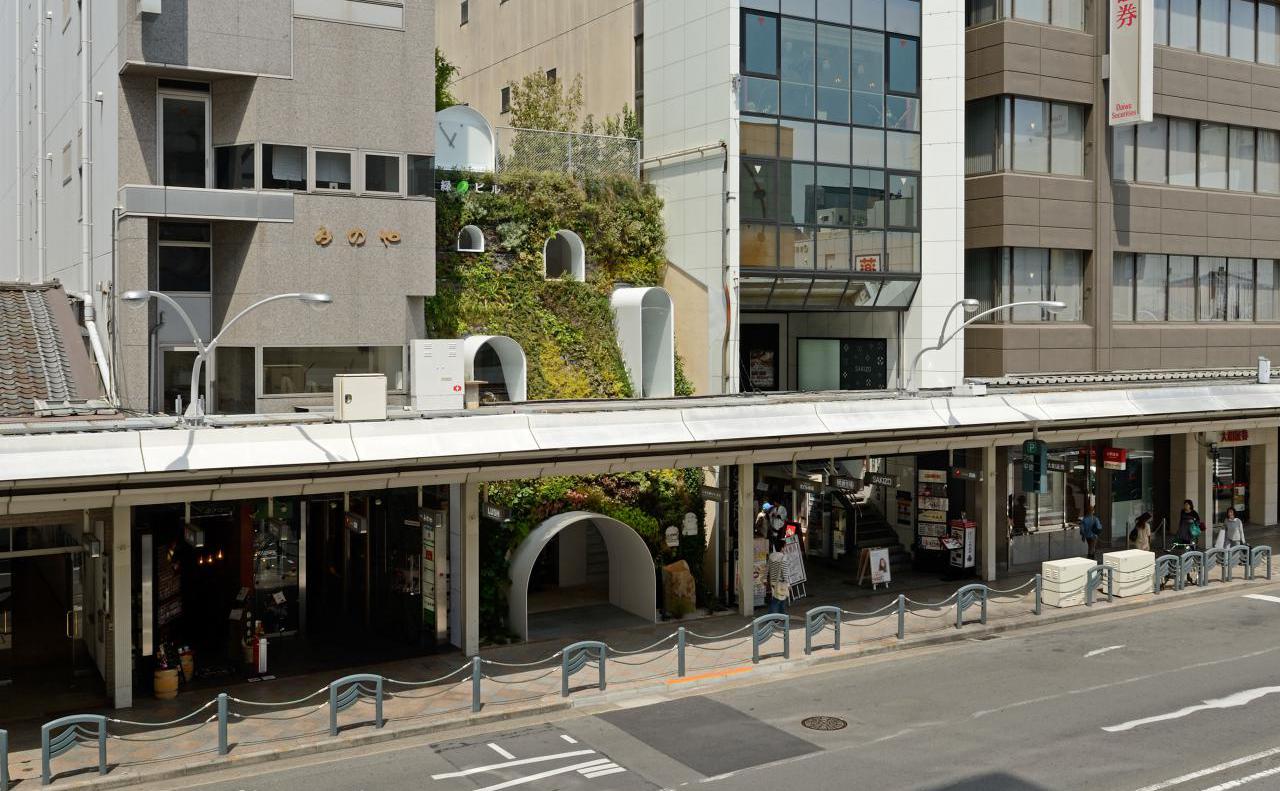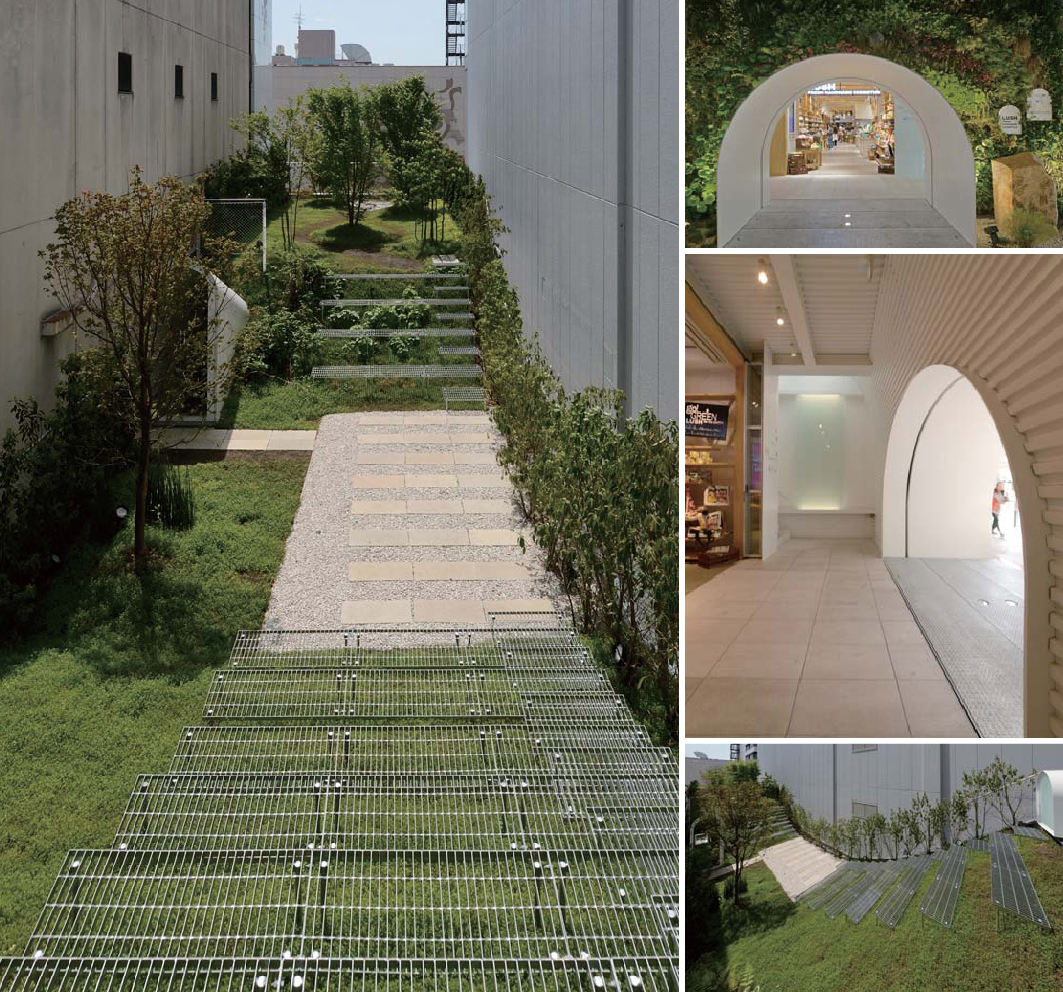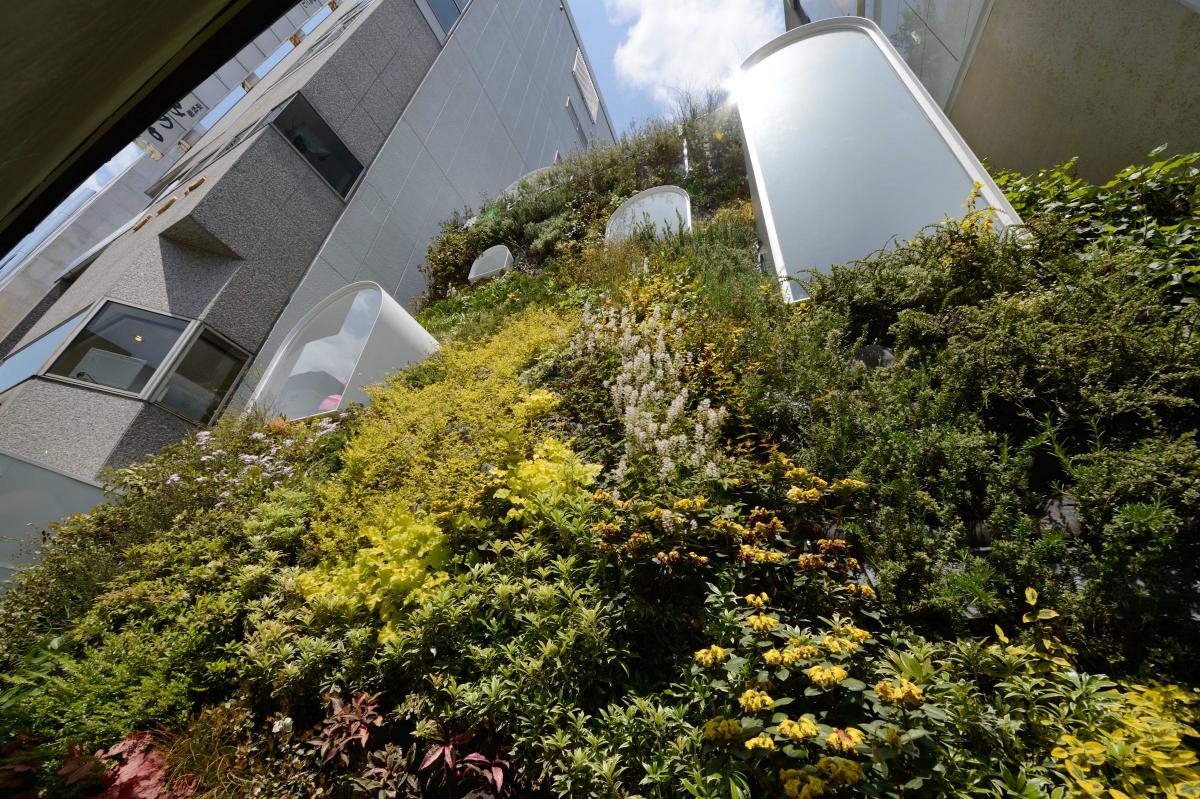 From the time I was involved as a designer, I remembered the problem consciousness in the pocket park peculiar to Shijyo-dori and walking space without tree planting. Shijyo-dori is required to be suitable for the main street of Kyoto's main commercial and business district in district planning. In order to guide the new landscape standards here, I thought of "wearing green" architecture.
Plants change every season, and as a group, they constitute calm and textured walls. Unlike signs strictly regulated by ordinance, greening never makes a strong claim. Greenery naturally gives you attractive attention to Shijyo Street tenant building, attracting people naturally. This green attractiveness was verified using a line of vision measuring device. Overall greening of the rooftop leads the greening of the greenable area facing the street and suppresses the heat island phenomenon by energy saving of the building by the rooftop soil and transpiration action of the plant. The roof raised like the topography creates various places, a plaza which looks at the Gion festival, roof terrace which becomes a face to face classroom functions as a town's pocket park.
If green is put together, green spaces are born in the street, and attractiveness required for tenants is obtained. I am hoping that "Midori Building" will become part of the street environment and lead the way of architecture that stands on Shijyo-dori.